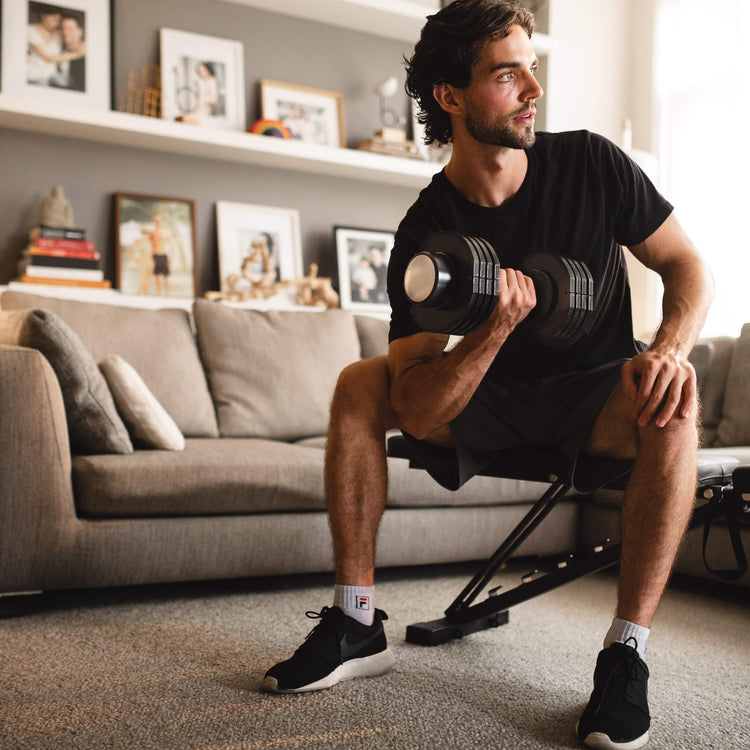 7 Days of Gains
From December 15th to 21st, enjoy a special discount on a different piece of best-selling Better Body workout equipment each day. Sign up below for email alerts and get a head start on your 2022 New Years Resolution!
A Different Deal Each Day
Save big on a different piece of Better Body equipment everyday, including the following best sellers:
Twist Dumbbell Set

Provides the versatility you need to tailor your workouts to your specific goals. With it's easy to use mechanism and sleek design, The Twists will elevate any home gym.

Adjustable Barbell Set

A great solution for turning your space into a functional gym. Includes 3 sets of weights to help you safely perform a variety of movements such as squats and bench press.

Adjustable Kettlebell

Includes adjustable weight settings that allow it to replace 8 single kettlebells. This sleek 8-in-1 is the perfect addition to any modern home gym, saving you both space and time.

Resistance Bands Kit

The perfect solution to your home workouts– without breaking the bank. The kit comes with 11 individual pieces capable of providing over 100lbs of resistance.
Why 5,000+ lifters chose to buy from Better Body.
Our compact, adjustable products help customers save space, time, and money
Every purchase includes our industry-leading 2-year limited warranty for parts and replacements
Our North American customers enjoy super-fast prime shipping on all Better Body purchases


"The recent pandemic has taught us that gym shutdowns can present a real barrier to reaching your fitness goals. With Better Body, you can turn your home into your very own private gym without all the long trips, membership fees, waiting for equipment, and germs."
4.8/5 Rating
Customer Reviews
What Lifters Are Saying
Discover our community's home gym success stories
""Easy to hold and maneuver- just like the weights in our gym. Delivered quickly and on time.""
-Hudson Mair, Los Angeles
""This bundle is great! All products are well made, versatile, sturdy and for sure will last long. My whole family is working out from home now!""
-Haider Gilmore, Austin
""Just completed my home gym set up with the 70lb adjustable dumbbells. They are heavy duty and adjust weight very easy, great purchase.""
--Jane Elizabeth, Jacksonville